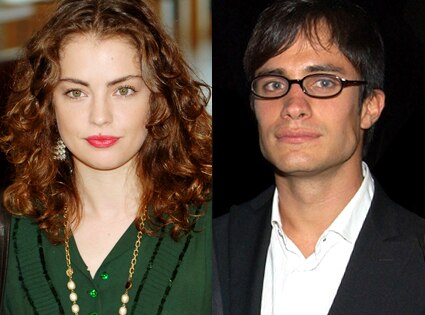 For several years I have harbored a strong crush on hispanic heartthrob Gael Garcia Bernal, a man who could always count on a Top 5 spot in my To-Do List. Year after year, my obsession did not falter, until it sort of just subsided.
Upon receiving certain news, I have realized the crush never died in the first place. After mourning his BFF Diego Luna's being taken off the market by some chick two years old than me, it saddens me to realize I'll be mourning his as well.

Gael Garcia Bernal had a KID. With some chick named Dolores Fonzi.
I hate you already, Dolores Fonzi. Even though you
are
mad hot.